Hi! It's time for my weekly Friday Favorites!
I would love for you to share some of your favorites from the week in the comments, and if you are a blogger with your own Friday Favorites, please drop the link to your #FFavorites posts, too!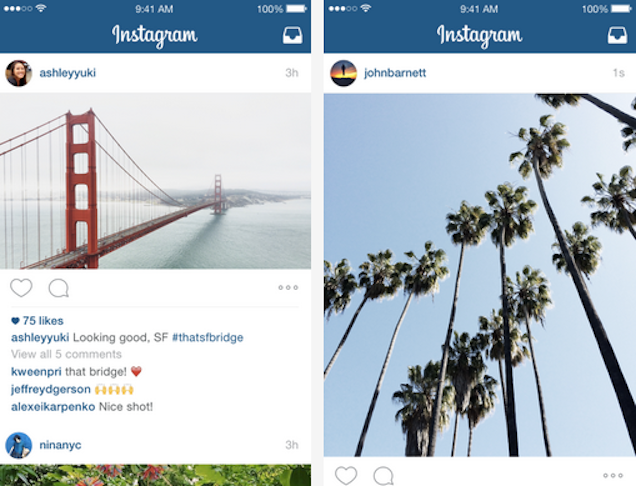 Instagram has a new update,the days of endlessly awkward cropping are over!
"Today, we're excited to announce that—in addition to square posts,you can now share photos and videos in both portrait and landscape orientation on Instagram." 
No longer do you have to crop each and every picture as a square! (It just doesn't make sense, when you take pictures on a rectangular phone) Can't wait to try it out, do wonder if they're going to 'auto' crop the pictures when you look at your overall feed?
St. Vincent Signature Ernie Ball MusicMan Guitar. Not many performers are as cool and amazing as she is, and not many girls can rock out on stage like she does. She now has her own signature guitar, The St.Vincent Signature Ernie Ball MusicMan Guitar, which is 'lightweight, ergonomic and sleek.'She also says: 'There is room for a breast.' ;) Gotta love her!
I love the design, would love to try it out, and find out how it sounds.
Key & Peele. This show makes me laugh so hard, every single episode! Check some of the sketches out here.
Happy weekend!